UPCOMING EVENTS & ANNOUNCEMENTS:
---

"Unless someone like you cares a whole awful lot, nothing is going to get better, it's not." – Dr. Seuss
Merrill Memorial Library is once again offering a dual experience in both science and literacy for children Kindergarten through 2nd grade. Through hands-on learning, as well as both independent and group exploration, this program aims to empower our youngest generation of citizens to help transform the health of their community and planet.
Meetings are slated to resume in MARCH of 2019. Please contact our Children's Librarian at (207) 846 – 4763 or at mbatson@yarmouthlibrary.org if you are interested in discussing the upcoming session of this ongoing program.
---
Early Literacy Programming:
---
Story Times

Baby Bounces & Books:  Fridays at 10:15 a.m.
Tales for Twos:  Fridays at 11:00 a.m.
Preschool Tales & Tunes:  Thursdays at 10:30 a.m.
---

New to Story Time?
Here are a few things you should know:
Story time is designed to promote early literacy and encourage a love of reading. We read books, sing songs, play games, and do action rhymes to enhance creativity, imagination, and communication skills.
Baby and Twos story times typically last 25-30 minutes, while preschool is usually between 30 and 35 minutes long. Participants are encouraged to stay after story time is over to find books, read with their children, or just take time to catch up with other parents/caregivers.
The first 30 minutes of any story time always consists of reading, singing, games, and action rhymes. The last 10-15 minutes are sometimes reserved for crafts, games, and other projects.
Parents/caregivers are required to stay with any child under the age of three. For the preschool story time, however, they may allow their child to join the group independently and use that time to explore other parts of the library.
Story time is often a child's first independent learning experience. This is a great time for them to learn self-regulatory behavior, which I encourage with effective commands and positive praise. Some children will not be ready to participate in this type of setting, and that's okay. They may need to take time outside of the room with the parent/caregiver and then rejoin the group when they are ready.
Children are more likely to remain focused and engaged during story time when appropriate behaviors are modeled for them. Parents/caregivers who choose to stay in the room during story time are required to participate in the activities with their child.
I try my hardest to keep disruptions to a minimum so everyone can benefit from story time activities. Participants can help me do this by silencing their cell phones and saving conversations until after story time is over (or talking quietly outside of the room).
Please do not hesitate to contact me if you have any questions or concerns at (207) 846-4763, or mbatson@yarmouthlibrary.org. Happy Reading!
---
Which Story Time is Right for My Child?
We get asked this question quite often here at the library, and the best answer is this: Bring your child to the story time that best suits their age and ability. Children grow, learn, and develop at different stages, so there is no universal age or time when they will be ready to transition to the next group Story Time setting.
Here is a handy guide to help you decide which Story Time is the best fit for you and your child:
Baby Bounces & Books is a 20-25 minute lap-sit Story Time that is geared towards our youngest patrons (newborn – walker-in-training). During this time, we typically begin with a "Welcome" session where we greet each child individually by name, followed by series of lap-bounces, recorded music or sing-alongs, and basic fine/gross motor activities. The stories we read for this age group tend to have few pages (i.e. board books), simplistic, repetitive text, and engaging (often interactive, think "lift-the-flap" style) illustrations. Some examples of these kinds of books include:
When babies start to walk and are actively engaged during one or more full stories at home, they may be ready for…
Tales for Twos. This 30-minute interactive Story Time is designed specifically for toddlers who are always on the go! We begin with a welcome session and opening song, followed by at least two (sometimes three, depending on the length of each book) stories and lots of activity-based songs, finger- and prop-plays (i.e. rhythm sticks, egg shakers, scarves), and fine/gross motor games. Some examples of the types of books we may read during this story time include:
Children who attend this Story Time are typically walking (or running!) and occasionally may not be ready to sit for a full-length picture book – and that's okay! This is precisely why the action:reading ratio is about 60:40, with lots of opportunities to "get the wiggles out" in between each book. Allowing for a lot of movement intermittently throughout the Story Time period often encourages high-energy participants to remain engaged while the reading is taking place. If your child is ready to sit for longer stories at home, and perhaps even initiates story time themselves, they may be ready for…
Preschool Tales & Tunes. This 35-40 minute themed Story Time is geared towards children who are around preschool age (3 1/2 – 5), and require minimal assistance from the parent or caregiver throughout the duration of the session. (Note: Children may attend this story time on their own while caregivers are outside of the room.) Younger participants are welcome to join if they are interested in reading books with a higher number of pages, longer text, and more complex story structure (think board books vs. picture books). Some examples of books we may read during this story time include:
Each Story Time begins with an opening song and interactive "Question of the Day," where children are often given the opportunity to practice skills that relate literacy to real-world events (for example, I may ask "What kinds of things would you find in the ocean?" if we are reading books about sea life, etc.). While there is more conversation and critical thinking in this group setting, the books are still fun, relatable, and engaging – and there is still plenty of opportunity for movement!
If you are new to Story Time or think your child may be ready to move to the next age group, please feel free to stop by whichever time you choose just to try it out. There is no registration, and every Story Time is free and open to the public. Happy Reading!
---
After-School Programming:
---

Tail Waggin' Tales
Attention all Beginning Readers!
Merrill Memorial Library is very excited to introduce our newest literacy program, Tail Waggin' Tales!
Children will have the opportunity to practice their reading skills by reading aloud to one of three new furry friends. Skipper, a beagle; Lilah, a spaniel; and Senni, a west-highland terrier (our hypo-allergenic volunteer) are insured and certified therapy dogs who provide a calming, attentive, and non-judgmental presence for burgeoning readers.
These friendly canines are the perfect listeners and won't interrupt or correct the reader, but will instead sit quietly and enjoy the story and reader's companionship. It has been proven that, over time, therapy dog literacy programs help boost the reader's self-confidence and improve overall reading and communication skills!
This calming and pleasant experience will not only help children learn to read, but help them learn to love reading.
This program is free and open to the public. We hope you will join us every Friday from 3:45 – 4:45 pm. (Four 15 minute, 1:1 sessions). If you would like more information or would like to sign up for an upcoming time slot, please stop by the front desk for more info or email mbatson@yarmouthlibrary.org
Skipper, Lilah, and Senni are pawsitively thrilled to meet you!
---
Kid's Book Group Totes!
We have made available all of the titles that the kids have read in Book Group for check out!
Some of the titles available are, 'Flora and Ulysses' by Kate DiCamillo, 'Ruby Holler' By Sharon Creech and 'Eleven' by Patricia Reilly Giff. Ask for a complete list of available totes at the Circulation Desk. You can find the Totes in the Juvenile Chapter Book area near the Circulation Desk.
---
 Winner of the Maine Student Book Award for 2018!
Grades 4-6 Winner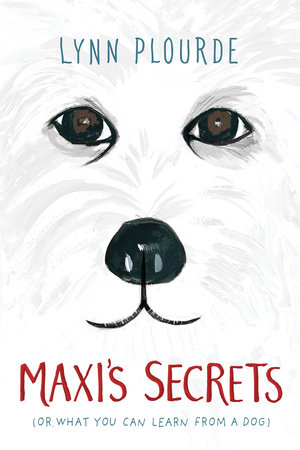 Grades 6-8 Winner
Look for the new selections to start coming in soon!
You can find the list of nominees for 2018-2019 here
---
---
Additional News & Resources:
---
Collections
Picture Book Area:
Preschool Fiction and non-fiction illustrated storybooks
Early-reader books
Board books
Juvenile Chapter Book Area: 
Fiction and non-fiction books (including Maine Book Award titles)
Graphic novels
Periodicals
Audio Books – CD
Children's Music – CD
Movies/Children's TV shows -DVD
We now have a collection of multiple copy books to lend students for book groups
---
Links to Local School Library Websites and Community Services:
---
Helpful Links for Kids:
                     
 You can also visit this link on our website for even more helpful websites!
---
 What to Read Next?
Good Reads, keep track of what you are currently reading as well as find recommendations based on what you like.
Chickadee Award,

 Maine Children's Choice Picture Book Project
Maine Student Book Award, The Maine Student Book Award is designed to expand literary horizons of students in grades 4-8 by encouraging them to read, evaluate, and enjoy a selection of new books, and to choose a statewide favorite by written ballot each spring.
Caldecott, 

awarded annually by the Association for Library Service to Children, a division of the American Library Association, to the artist of the most distinguished American picture book for children. 
---
Let's go on an Adventure!  
Merrill Memorial Library

 has Adventure Backpacks that can be checked out for 1 week and used on your next adventure!
 The Beach Adventure Backpack has fun activity pages, a collection cup with magnifier, binoculars, a Beach guide book, a copy of the Yarmouth Trail guide pages for the shore.
The Woods Adventure Backpack has fun activity pages, a collection cup with magnifier, binoculars, a compass, a Nature guide book and copies of the Yarmouth Trail guide pages.
 You can find these backpacks in the Juvenile Book Area